Posted on April 24th, 2014 by Bryanna Davis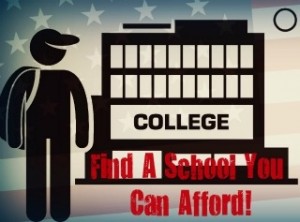 As study abroad trends continue to grow, studying in the United States has become a goal for many students around the world. However, one of the most difficult parts of becoming an international student in the US is knowing where to start- which is to find a school you can afford.
Because of this, Friday we are hosting a free On Air Google hangout on how to find a US school you can afford. If you attend you will get insight on how to narrow down what types of schools will fit into your budget, a guide on what you can expect to pay for each different type of schools and even a bit of information on financial aid. If your questions have not been answered by the presentation you will be able to ask your question live and have it answered during the hangout. That means you get the answers to the questions you need right away.
Take note of these details so we can hangout on Friday:
When: Friday April 25th @ 11am EDT
Where: The Find a US School You Can Afford Hangout page
Visit the hangout page now to reserve your spot. Make sure to bookmark the page and sent an alarm for Friday.
No Responses to "Hangout With Us Friday To Find A US School You Can Afford"
Leave a Reply