Posted on March 25th, 2014 by Bryanna Davis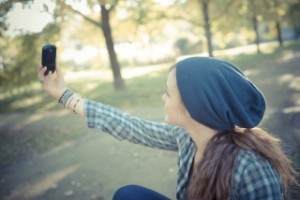 In many parts of the world- Spring has sprung! This change in season is often closely related with tidying up, also known as- spring cleaning!
Whether spring cleaning for you means organizing your dorm closet, updating your resume, getting rid of old apps on your phone or helping to pick up trash on campus, we want to see and reward you for your efforts.
We know that international students like you around the world work hard to better yourself and those around you. Now is your chance to share with the world how you are getting your Springtime cleaning on…and have a chance to win a $25 Amazon gift card!
Here's what you need to do to enter the Springtime Selfie Contest:
Take an epic selfie of you doing the Springtime cleaning or partaking in a Spring activity of your choice
Read the *rules below, then submit your Springtime selfie by posting it to our Facebook timeline or
Tweeting it to us @intstudent with a short description, between March 25th and April 25th (11:59pm)
The more likes or favorites your photo gets the better your chances are at winning
If you don't have any springtime cleaning planned, it's the perfect time to schedule it. Not only will you start the season off on a good note, but you might win a little extra money. Good luck!
*Additional Rules for the Springtime Selfie Contest: Photos must be appropriate content and only submitted once. Those entering the contest must be at least 18 years of age at the time of photo submission and be studying outside of their home country or in the pursuit of international studies. Submitting your photo means you grant InternationalStudent.com property of your photo.
No Responses to "Springtime Selfie Contest"
Leave a Reply