Posted on March 22nd, 2014 by Bryanna Davis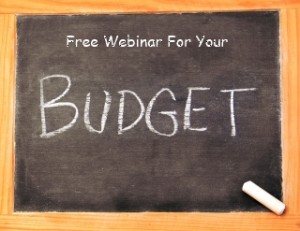 Being an international student is an experience of a lifetime, but attached to this opportunity can be a shockingly high price tag. Because of the cost, many international students need to determine a set budget then stick to it. However, sticking to a budget or thinking of non-essential ways to cut costs isn't always easy. Students who need help budgeting are in luck- International Student Loan is hosting a Google+ Hangout On Air on Smart Budgeting Tips for International Students.
The hangout will shed light on areas that are sucking up your budget, ways to think outside the box to save money, how to still enjoy splurges without going overboard and how to ensure you stick the budget once it's been established. The hangout will also touch on ways you should be supplementing your educational budget.
The hangout is free to current and potential international students (free is always great for budgeting) and will take place Wednesday March 26th, 2014 at 2:00pm EST.
If you want to join the free hangout, you can follow these steps:
Bookmark this link and set an reminder on your calendar
Attend the Hangout March 26th at 2:00pm EST
If you have questions during or after the hangout you can ask them on the International Student Loan Twitter or Facebook using #FinancialAidTalk.
Sign up and get ready to hang with International Student Loan!
No Responses to "Free Budgeting Webinar For International Students"
Leave a Reply