Posted on March 17th, 2014 by Jenny Frankel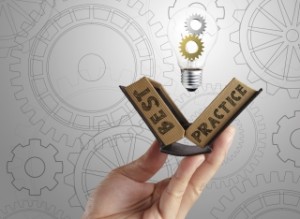 One of the classes that most broadcasting students are bound to take in some form is the Media Ethics class. Sometimes paired with law, this course generally shows up in one of two places in an undergraduate broadcasting curriculum: either very early as a more introductory course, or as one of the most advanced courses appearing toward the end of a four-year college career. While the workload and homework varies between these two instances, the topics covered in each are very similar.
Usually first and foremost in a Media Ethics class is the study of ethics within the press, sometimes referred to as journalism ethics. Students pursuing an education in broadcasting will be able to get up close and personal with the US Constitution here, studying the specifics of the First Amendment's right to free speech and what that means for the press, particularly in relation to issues like public interest (such as: would revealing this news actually hurt the people rather than help them?) and personal privacy. Expect thorough investigation of legal issues and plenty of specific case studies.
A common misconception about media ethics is that it covers only journalism ethics, when in fact another full, intriguing area of study is offered by the ethics of entertainment media. Depending on the school and even on the specific professor, this under appreciated part of media ethics may be all but left out, but students fortunate enough to have a well-rounded Media Ethics class can look forward to covering copyright law and the always-contentious issue of censorship across film, television, print, and possibly even gaming.
Almost all broadcasting students will be exposed to media ethics. While curricula vary, all media ethics courses will cover journalism ethics while a lesser portion will also take a significant look into the ethics of entertainment media. Whether you're already in a broadcasting program or you're searching for one, check out the offered classwork on media ethics to see what you'll have the chance to cover.
No Responses to "Broadcasting Curriculum: The Media Ethics Class"
Leave a Reply