Posted on March 8th, 2014 by Bryanna Davis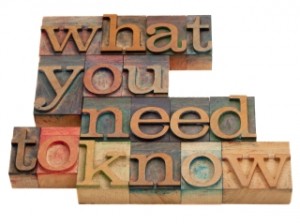 Each month we have a guest international student advisor who is dedicated to answering the questions of current international students and those who would like to become an international student. This month is just the same, but with a twist. This March we present you with a special English as a Second Language (ESL) feature!
To get answers to your ESL questions, we have brought back Mina Morgan from The Language Company as our ESL expert. Mina has been at the Language Company for the last 11 years of the 30 years that the family-owned business has been in operation. She has worked with 14 schools across the US giving her the experience she needs to accurately answer your ESL questions and point you in the right direction.
If you are trying to plan out your educational journey to study English as a second language in a different country, or if you are already in the process of learning English and are searching for the answer to a nagging question, this is your chance.
You can ask Mina your question by following these steps:
Visit Facebook and log in
Visit our ESL Special Feature page
Select "Add a Comment"
Post your question about ESL and wait for your answer
If you need help finding an ESL school to attend, you can also find more information on ESL schools here.  Keep in mind that each month we have a new guest advisor. If you don't need help with a question related to studying English as a second language come back next month to have your other questions answered!
Leave a Reply