Posted on January 27th, 2014 by Bryanna Davis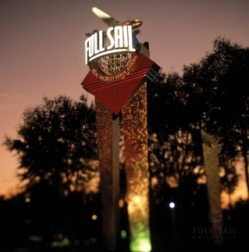 The video game industry is thriving in the United States. The production budget for many mainstream games regularly exceeds $20 million. As such, careers in game design in the US are on the rise along with the opportunity for international students to access top-notch game design programs.
Game design is a diverse field and the strengths and specializations offered by the program at which an international student chooses to study game design will strongly influence what types of job and role on a development team the graduate is skilled enough to acquire. This reality has many international students looking for a reputable institution that will prioritize establishing their graduates as a desirable commodity on the job market.
One renowned program is game design at Full Sail University in Winter Park, Florida. Full Sail represents one of the better known schools in the video game industry, and international students who decide to study game design at Full Sail University will receive a competitive and highly-regarded education. A degree in game design at Full Sail University will be recognized and valued by many employers and industry leaders around the world.
The reasons behind Full Sail's esteemed reputation are many, one being the employment rate of their graduates. However, the true appeal to Full Sail is the academic and industry experience offered. Full Sail University allows international students the chance to study game design, and receive a well-rounded education taking into account the three core areas of the discipline: systems design, narrative design, and level design. Along with earning hands-on experience, graduates will be well versed in both the overall process of designing a game, as well as the specialized tasks that occur at each step. International students who study at Full Sail University will be setting themselves up for an enjoyable and lucrative career in game design in the US. At the undergraduate level, Full Sail's game design program offers a Bachelor of Science (BS) degree in Game Design, as well as Video Game Development- these programs can be completed in only two years. At the graduate level, Full Sail also offers a Master of Science (MS) in Game Design- this typically only takes one year to complete.
Leave a Reply