Posted on January 31st, 2014 by Bryanna Davis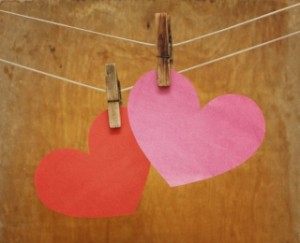 Tomorrow is the first day of February which means if you are trying to plan something special for your loved ones on Valentine's day- you only have two weeks left. If you're tired of just buying chocolates and flowers, we have a new Valentine's day gift idea for you- let us tell the one you love how you feel!
In 4 easy steps you will be on your way to giving your girlfriend, husband, parent or sibling a nice message to show them you care- even if celebrating on different continents. Here's how:
Send us a private Facebook message that includes the following:
What you want your message to say (in 20 words or less)
The first and last name of the individual your message is going to
3. On Valentine's Day we will then post your message on our Facebook page for thousands to see
Keep in mind we will include that the message is from you, so if you're not yet ready to share how you feel, don't send us your message. If you would like to pass along a kind message on Valentine's Day just jump on Facebook and let us know!
Don't want to give a shout-out to your Valentine this year? You can find other Valentine's Day gift ideas and ways to celebrate when in a long-distance relationship here.
No Responses to "A Great (and Free) Valentine's Day Gift"
Leave a Reply