Posted on January 22nd, 2014 by Bryanna Davis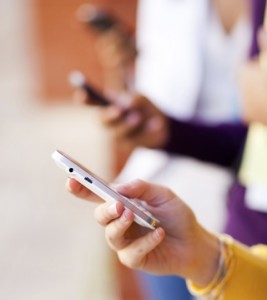 World travel is not only becoming more accessible- it's also becoming more convenient. With the help of evolving technology international students are able to find the opportunity to study overseas, along with resources to help them during their journey. One great (and sometimes free) resource that all international students should take advantage of are apps. Take a few moments and check out these apps you need as an international student- you'll be happy that you did!
City Maps: City maps are a necessity when navigating through a new city! However, paper city maps aren't the most practical solution and are becoming a tool of the past. By the time you find a paper map in the city you're visiting, you'll more than likely have already visited every block. Also, paper maps are not the most environmentally friendly option. What's an avid traveler like yourself to do in a new city? Get a map app!
Currency Conversion: Although you will get used to the currency exchange rate quickly in the country you are studying in, when you travel to neighboring counties that use different currency you might need some help. You can either use the pre-smart phone technique of having a conversion "cheat-sheet" in your pocket at all times, or just get a currency conversion app.
Wi-Fi finder: Having internet access is as important (if not more) as having an extra pair of socks when traveling. Enjoy the sites around you and get an app that will find the Wi-Fi for you.
Translation: Every traveler has been stuck in an awkward language barrier conversation. Next time that happens make sure you can put an end to it right away. This translation app can help.
Camera: Your photos will spark memories of your travels years down the road. Get a photo app that will help you take great shots, edit and keep it all organized.
Health Insurance: Although an insurance app isn't as exciting as the other ones, it's important to have if you become ill or injured. You can find a doctor and have instant access to a helpline.
If you have a few favorite apps, tell us what apps you need as an international student on Facebook, Google+ or Twitter!
4 Responses to "6 Apps You Need as an International Student"
Leave a Reply