Posted on January 5th, 2014 by Bryanna Davis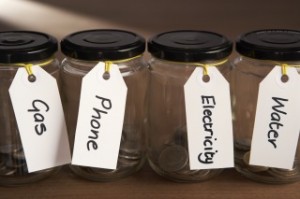 International students often find that their finances may be a bit more limited than they would initially like. It's not easy to be a full time student and have a job, and most students cannot balance both a job and academics. Because students will have limited funds, it is important to have a budget put together. By budgeting, students can keep to a regular spending limit and ensure they will have enough money to survive and have a little fun each month.
Needs Vs. Wants
Those who study abroad will soon realize that they will have to make a decision about what they want to spend their money on, and that they need to start budgeting. Can they go out and eat with their friends every night, or do they need to buy some groceries and cook instead? Most students would prefer to go out every night, but few can actually afford it. Part of being a responsible adult is making sure to balance needs with wants. The best way to go about this is by creating a list of needs and a list of wants, along with the cost of each item.
Needs are things that are necessary to live and get by in classes. Wants are things that students may desire but can live without. Student needs consist of things like food, school books and academic supplies, gas, and rent. Student wants are things like movies, eating out, going to nightclubs or bars, additional clothes, and outside activities like golfing. Students should budget their money to make sure that needs are met before wants. Once needs are met, additional money can then be used on wants like snacks or going out with friends.
Keep in mind that while spending should be monitored, it's important to have a little fun with your money to make sure you do not get too bogged down by classes. Enjoy yourself, but do it within your budget. Nothing is worse than realizing you have no money to buy what you need.
No Responses to "Running out of Funds? Start Budgeting!"
Leave a Reply