Posted on December 14th, 2013 by Bryanna Davis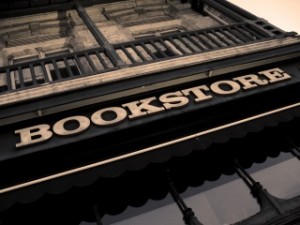 The new semester is almost here! This of course means you will need a whole bundle of new books for your new classes. No matter what the course, chances are you are going to need textbooks, reading materials, and even software for some classes. Some may require only one book, and others may require seven. Once you get your course syllabus, you should immediately try to get your needed textbooks.
Where to Get Textbooks for the New Semester

There are three great options available for students who are looking to get textbooks for their college courses. The first option, and most common, is to go to your campus bookstore. The bookstore usually has every book for every class. Professors must submit their course materials to the bookstore before every semester so that the bookstore can be stocked and have the textbooks available. These school books are often more expensive in the bookstore, but many school bookstores offer used books and may even allow students to rent text books. Renting means that a student must return the book after the course is over.
A second option is a local bookstore. Most college towns will have multiple book stores that buy and sell textbooks at a reduced price. Because a lot of the books there are used, the prices are lower. Availability of books can be a problem though. Student should try to get to the bookstore as soon as they get their syllabus to make sure they can grab the books they need at a reduced price while it is still there. These outside book stores may also order a new book at a lower price than the campus bookstore can.
Lastly, students can buy their textbooks for the new semester online. This is by far the cheapest option available for students- especially if you can find a discount rate on shipping. In addition, there are thousands of different books available.
Whatever method you will be getting your books through, make sure you do it as soon as you know what you need. Nothing is worse than showing up the first day to a new class and not being prepared!
No Responses to "Get Your Textbooks for the New Semester!"
Leave a Reply