Posted on October 26th, 2013 by Bryanna Davis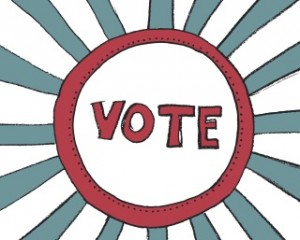 Our 8th Annual Travel Video Contest is now closed for new entries- but the fun is just getting started! We received more than 100 videos and they are now live, ready to be viewed and voted on by individuals around the world like you. One lucky international student or future international student will receive the Viewers' Choice Award title for a prize of $1,000 and an automatic entry as a finalist!
There are plenty of travel video entries posted to keep you entertained for hours so sit back, relax and let the videos begin to roll- after you watch a few (or all), cast your vote! While you can only vote for a video once, you don't have to worry about picking only one favorite since you can vote for as many videos as you want. You can get started here.
Interested to see which international student won last year's Viewers' Choice Award? You can see Cat Tuong Le's Video Redefining Home and how she stole the hearts of viewers around the world with her story- finishing with 20,259 votes.
The contest finalists will be announced the week of October 28th and the final winners on the last day of International Education Week: November 15th.
No Responses to "The Travel Video Contest is Waiting for Your Vote"
Leave a Reply