Posted on October 19th, 2013 by Bryanna Davis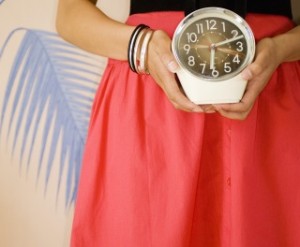 International students who live on campus have a luxury over off campus students, in that they have the opportunity to walk or bike to get to class. Those who have decided to rent an apartment or house off-campus, here are a few options when it comes to getting to your classes.
For international students studying in the US, one common option that you may want to consider when trying to get to class is the town bus or trolley. If large enough, your college or university may offer a shuttle system to take students to and from different buildings on campus as well. For international students planning to take the bus, it is important to know bus routes and where the bus stops are as these systems can sometimes be complex and confusing. Getting on the wrong bus can mean a long day for some students, keeping a map of the bus route on hand should help avoid any mishaps and help you correct any that do arise. While some bus times can vary depending on the day, many try to stay on a set schedule and usually arrive at a specific location at an exact time. For example, a bus may do a route four times per hour and arrive at a bus stop every quarter of an hour.
Finding a Parking Spot
International students who have obtained their drivers license and who have or rent a car often prefer driving to classes instead of using the bus or riding their bike. This can often be the easiest and quickest way to get to class, but also has its own hitches. Most large universities have trouble with parking services. With thousands of students coming and going it can be hard to find a parking spot and you may have to pay a heavy fee for one. Most parking garages and lots that are close to buildings get filled up quickly during the day. It is best for students to try to get a good parking spot early in the morning since finding a spot during peak class hours is rough.
While an apartment off-campus may sound like a nice idea, before you confirm your housing arrangements, keep in mind that the commute when it comes to getting to your classes will be longer and probably more hectic than living on campus.
2 Responses to "Getting to Your Classes…On Time"
Chad Biermeier Says:
October 26th, 2013 at 12:47 pm

My university does offer a shuttle because some of the campus housing is a long walk from the actual campus.

Many of the universities around my area have parking issues. I would agree that public transportation is best. There is nothing wrong with biking either, just be careful in the winter. I hear so many students make fun of others for the way they get to class (other than car) or for walking 8 blocks to class.

Some cannot afford the gas to drive two minutes to campus and another 10 minutes trying to find parking.

I would say to students: "Do not be afraid to ask questions if you are not sure. That is the only way you will know something for sure."

Bryanna Lindblom Says:
October 29th, 2013 at 9:51 am

Hi Chad,

Thank you for your comment and advice. It's always helpful to have insight from students!

Good luck in your studies.
Leave a Reply