Posted on September 14th, 2013 by Bryanna Davis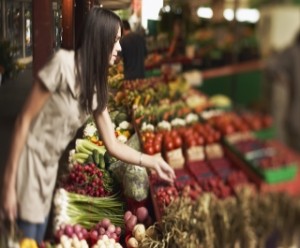 Being an international student is great, you meet new friends, gain a wealth of knowledge and are exposed to things that you may not have ever otherwise known existed. But lets be real, it can sometimes be hard living on a student budget. Just because your income is low doesn't mean you are doomed to having ramen noodles for every meal. Here are a few meal ideas that are easy on your wallet and outside the ramen box:
Check out a local farmers or flea market. Don't let the name flea market fool you, produce at a flea market is often taken from farm to market that day meaning it's fresh and ready to eat! Plus, it's often sold at a lower price than a chain grocery store meaning you get fresh fruit and vegetables at a price you can afford.
Have a potluck. Gather a group of friends and have each one choose a dish that they will bring. This means you only need to pay for and cook one dish- but get to enjoy many! Turn it into an international student night and have each individual bring their favorite dish from their home country.
Scout out the deals. Dinner on a student budget doesn't necessarily mean always dining in. Look in the local or school newspaper and see if any restaurants hold weekly deals for students.
Grow your own produce. If you cook often, this can help cut back on some of the cost- especially if you grow vegetables and herbs that you use frequently. Get an overabundance of one item? Find a friend who also has a green thumb and swap produce!
Try some of these healthy, yet economical dinner idea:
Spinach Grilled Cheese: This sandwich is packed with protein and other necessary nutrients; it's also easy enough that a beginner in the kitchen could throw it together.
Spaghetti With Mushrooms: A box of noodles and jar of sauce are very reasonably priced, especially if you go with an off-brand. Adding a few cooked mushrooms will spruce up the meal and give it a nutritional  kick.
Omelet: Eggs aren't just for breakfast, they are great any time of day! Add a few peppers, onions, tomatoes, basil and pepper and you'll have a healthy, yet budget-friendly dinner.
Dinner on an international student budget doesn't need to mean bland and tough on your waistline. Think outside the (ramen) box and explore!
One Response to "Dinner on a Student Budget"
Chad Biermeier Says:
September 15th, 2013 at 1:12 pm

I am interested to hear more about being an international student and the challenges that are faced. Will you post more in the future and answer questions?
Leave a Reply