Posted on September 5th, 2013 by Bryanna Davis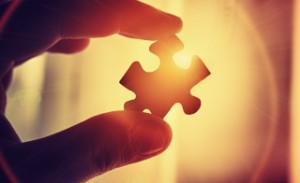 Getting all of the information you need to become an international student is like piecing together a puzzle. To help students get the information they need each month we have a new guest international student advisor who will answer the questions you have when it comes to becoming and staying an international student. Students like you can submit questions right online, at the end of each month our guest advisor will choose the top ten questions and answer each one!
We are pleased to introduce our September guest advisor: Mina Morgan from The Language Company. Mina has grown within The Language Company over the last 11 years- starting as the Assistant to Director of Admissions for the Language Company- Edmond Center, and is now Vice President for Client Services in the Corporate Office. Mina specializes in marketing, client services and of course student advisement.
The Language Company has had 30 years of experience in the ESL field and currently has 14 schools across the US- ten of which are located on host university campuses.
If you want to become an international student and need to have an advisor answer your questions, you can follow these steps to ask your question:
Log into your Facebook account
Ask Mina your questions by submitting a comment
Check back at the end of the month to see if your question was answered
Keep in mind, we have a new guest advisor each month that is waiting to answer your questions, if your question isn't answered by Mina, there is always next month!