Posted on August 8th, 2013 by Bryanna Davis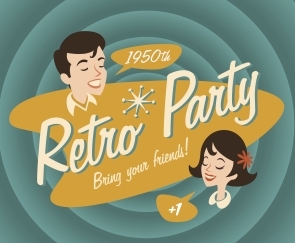 With summer break coming to an end, it's important to take full advantage of the few remaining nights out on the town that are available. There are a lot of great ideas that will work into a student budget but are also fun. Depending on what school within the US you are attending college, there are several different available options that can lead to a great night out!
Movies
Just about every college town has some type a movie theater- or at least one nearby. Most theaters have special days with discounted rates on the weekdays, or cheap matinees. Fortunately for international students, most of these theaters offer student discounts. Going to a movie for a night out is a great escape from the rigors of class, and an excellent way to take in some entertainment. Whether you like comedies, action movies or dramas, there is always something exciting waiting at the theater.
Restaurants
Everyone loves food! Exploring the different food options (and getting a break from the dining hall choices) around your college town is always a fun experience. Whether you like ethnic food, or are looking for that hole in the wall with a unique specialty, you will find something to like. Many college towns have great locally owned restaurants that are just waiting to become a game day tradition and will even fit into a student budget. Go out of your comfort zone and try something new!
Watch the Game
A lot of students will watch the game from their dorm or apartment on television. But for a night out, watching the game out at a bar or restaurant is a great chance to enjoy it with other fans and students. International students will find that these local locations are packed when the school team is playing an away game that is televised or a local professional team has a big game night an there might even be special dinner deals while the big game is on. Grab some chicken wings or a burger, pull up a chair and enjoy the game!
Host a Theme Night
If you're tired of having the same plain gathering of friends, spice it up with a theme night! Establish a theme such as a specific era, location or interest then share the details with those who are invited. Different ways to enjoy the theme include costumes, decorations, music, food and drinks. To stay within your student budget while hosting a theme night visit the local thrift shop for great, cheap finds!
Find Something New
College towns always have some other activities for students to do; it is just up to you to find it. There may be pool halls, shopping plazas, bowling alleys, karaoke, or putt-putt golf. These of course are all on top of the activities that the campus has available. Keep in mind that many of these locations also provide student discounts, so keep your school or ISE ID card on hand and save money while having fun!
Leave a Reply