Posted on July 15th, 2013 by Bryanna Davis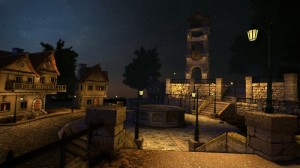 International students who want to study game art in the US will want to consider Full Sail University. Full Sail University was one of only two schools in Florida to receive an honorable mention in the Princeton Review's list of top game design programs. Fully dedicated to entertainment media, it's an institution that offers two graduate certificates, two associate degrees, 25 bachelor's degrees, and eight master's degrees in media-related majors. The programs are primarily focused on audio, film and media production, game design, and animation.
The university has won numerous awards for its media programs and is well known for having many graduates who have become well-established within the entertainment media industry. Full Sail is a nationally accredited school where students are able to obtain a valuable degree to be used within the entertainment industry.
Full Sail University is a well-respected institution that prides itself on having a dedicated faculty of in-field specialists and gives student hands-on experience from industry professionals. This is helpful for graduates who chose to study game art at Full Sail University when it comes to standing out against the competition and finding a lucrative game art career.
Game art is a field which requires a high degree of skill and experience for success – this is another one of the many reasons why International students who would like to study game art in the US should consider Full Sail University. The decision to study game art at Full Sail University is beneficial for international students who are willing to work hard to develop their skills to the highest degree.
Leave a Reply