Posted on July 4th, 2013 by Bryanna Davis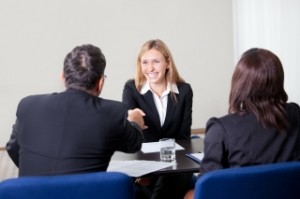 For many prospective international students, the college admissions interview is a daunting and nerve-jangling hurdle in your effort towards getting into the college of your dreams. And while some of these interviews can make or break your acceptance, we'll show you college interview tips to help you prepare, relax and ace your upcoming interview.
Before you begin, it's important to know why schools do these interviews and the general nature of the questions and topics encountered. Many schools use the admissions interview as a means of finding out more about the international student than what is simply on the application. It's a chance for schools to see your ambitions, goals, attitude, sense of humor, and most importantly what you're looking to get out of the institution. More than anything, it's a chance for the school to see whether or not you'd be a good fit with the university, whether you'd be comfortable, active and engaged or whether you'd be better off somewhere else. A rejection isn't always a negative response, or a connotation of inferiority; a lot of times the councilors who perform the interviews and who know the school and the student body are saying that you might not find what you're looking for at their school. The interviews are a chance to find out where you really belong.
With some of those fears of rejection alleviated we'll go through some interviewing tips and strategies.
Practice Questions: One of the best ways to make sure you're prepared for an admissions interview is to familiarize yourself with some of the questions they might ask and to generate some answers. Common questions include: tell me a little about yourself, why do you want to attend this school, what are your future plans, intended major, what extracurricular activities are you interested in and have you had to overcome any challenges. Rehearse these questions and come up with a solid answer. You'll likely find that once you answer the question, a better answer will present itself in the coming days. This is why it's a good idea to rehearse a week or so before the interview, so you have the best answers on hand. Having answers you're comfortable with will also make it easier to adapt during the interview. As an international student, you might want to come up with some answers that highlight your individuality and breadth of perspective and experience; schools are always trying to broaden the worldliness of their student body and this might be one of your best weapons.
Dress to Impress: These interviews allow international students to appear in the flesh and make a great first impression. Therefore, you don't want your first impression to be of an apathetic individual who really isn't interested in the school. You don't necessarily need a suit and tie, but the level of care you give your clothes and your appearance reflect the level of respect you hold for the university. It's a great opportunity to show how serious you are about attending the school and the professionalism of your studies.
Bragging Rights: While cockiness will get you nowhere, having confidence and sharing your biggest accomplishments will surely get you more attention and respect out of the interview. After all, the interview is there for you to express more than what's on paper; show them what makes you tick, what makes you interesting, smart and commendable; show the school why they would want to brag about having you as an alumnus!
With these college interview tips and strategies in mind, you'll be able to confidently and comfortably tackle any admissions interview that comes your way.
About the Author: Samuel Clemens is a former educator who spends his time reviewing study materials for students. Click here to view the study guide he recommends for Shakespeare's Hamlet.
No Responses to "Will You Fit In? Get College Interview Tips!"
Leave a Reply