Posted on May 15th, 2013 by Jenny Frankel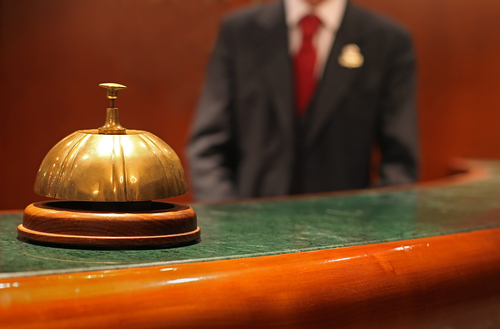 The United States is a diverse country full of many different landscapes, nationalities, and people. The states are also home to many different tourists' attractions which draw millions and millions of tourists every year. If you're an international student who wants to study tourism management in the states, then you've come to the right place.
When considering where you would like to study this subject think about the top tourist destinations in the U.S. Obviously New York City is on the top of the list for many tourists. New York is home to attractions like Times Square, Statue of Liberty, Broadway, and more, but it is also home to schools like New York University. NYU offers a Master's Degree or certificate in tourism management. Attending a school near a tourist destination like New York City gives international students the chance to study tourism management in a place where they can observe the tourism industry first hand.
There are many job and internship opportunities within the city and most of them revolve around this industry.
Another good location to take tourism management courses is Orlando, Florida. With millions of visitors every year Orlando is one of Florida's main tourist destinations. The city is home to attractions like Disney World, Universal Studios, SeaWorld and many other famous amusement parks. Schools like Schiller International University offer an Associate's Degree in International Hospitality and Tourism Management from its campus is Largo, Florida. Students are able participate in internships at locations such as the Walt Disney World Resort, regional tourism promotional agencies, chamber of commerce (tourism development), etc. University of Central Florida, located in Orlando, also offers degrees in hospitality and tourism management.
Clearly there are many great options for international students who want to study tourism management in the U.S.; these are just two of the hundreds of tourist destinations that also have universities specializing in tourism management courses.
* Hotel Concierge Photo Courtesy of Shutterstock
No Responses to "Study Tourism Management"
Leave a Reply