Posted on April 17th, 2013 by Jenny Frankel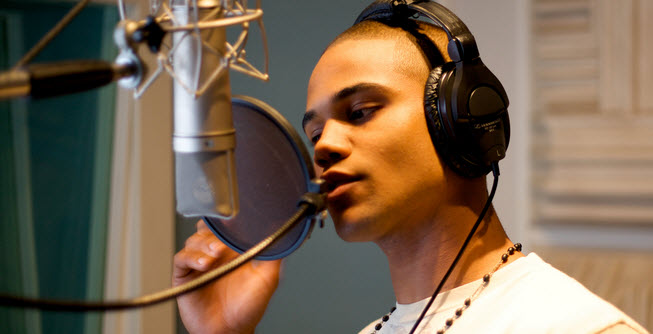 In the past all roads may have led to Rome but, these days, more and more ears lead to Full Sail University. Indeed, in little more than three decades this Winter Park, Florida-based university has prepared thousands for careers in entertainment and mass media while earning quite a reputation for itself and its graduates. Considered "one of the five best music programs in the country" by Rolling Stone magazine, aspiring international students can help further this reputation and grow their own abilities by studying Recording Arts at Full Sail University.
That is because international students do more than study Recording Arts at Full Sail University – they actually experience it. At Full Sail, rote learning is out and hands-on skill-building is in. As a result, while studying for their Bachelor's degrees, students will focus on the various aspects of the recording arts industry by directly applying what they learn in the classroom in state-of-the-art, on-campus studio environments that mirror the best that the recording industry has to offer.
In Sound Fundamentals, for example, students learn how to diagnose – and fix – problems with out-of-tune instruments and vocals while in Music Production students can explore every aspect of this creative process. Not only do students study songwriting, arranging, and vocal production, but they also apply these talents to their own student projects. Likewise, when students study Recording Arts at Full Sail University they learn the ins and outs of the recording process. When it comes to Recording and Postproduction, too, practical application is an integral part of the program. In the end, then whether their sights are set on the big screen or the small, international students can rest assured that their time at Full Sail University will enable them to be both knowledgeable about the discipline and also comfortable using the kinds of real world skills required all aspects of this cutting-edge career.
Leave a Reply