Posted on April 9th, 2013 by Ben Cohen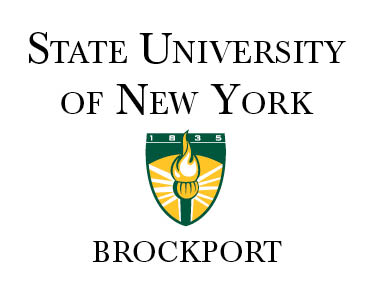 With English majors found all over the country at just about every college these days, students looking for a degree in literature in the US face an astounding array of options. Let's take a look at one great choice: studying literature at SUNY Brockport, part of the State University of New York in the upstate town of Brockton.
Literature at SUNY
If you would like to study Literature at SUNY Brockport, you can choose to pursue an undergraduate or graduate degree:
Undergraduate Degree in Literature
For undergrads, the options in literature at SUNY Brockport consist of an English major and minor complemented by a minor in Film Studies. SUNY Brockport's literature program is uniquely incorporating creative writing coursework into its curriculum; in fact, students must choose between a concentration in either literature or creative writing.
The literature concentration represents a great array of classes spanning various countries and time periods. Students studying literature at SUNY Brockport will start their English major with an introductory course, then expand out into literary classes on both current and modern American and British literature, world literature, and more. At the end of the curriculum is a "capstone course" that combines and applies the skills learned throughout the entire program.
Undergraduate Degree in Creative Writing
The creative writing concentration at SUNY Brockport is diverse as well. Students will have general courses on writing skills as well as specialized courses in certain writing styles and genres. Students in the creative writing concentration can also look forward to an advanced writing workshop in one of three styles: Fiction, Poetry, or Literary Nonfiction.
Master of Arts in English
SUNY Brockport's literature program also has an M.A. in English that is similarly split into creative writing and literature concentrations. The graduate coursework examines literature in much more depth and includes a critical essay that is at a publishable level.
At both the undergraduate and graduate levels, SUNY Brockport's literature program offers great options for international students to explore their passion for reading and writing!