Posted on April 6th, 2013 by Jenny Frankel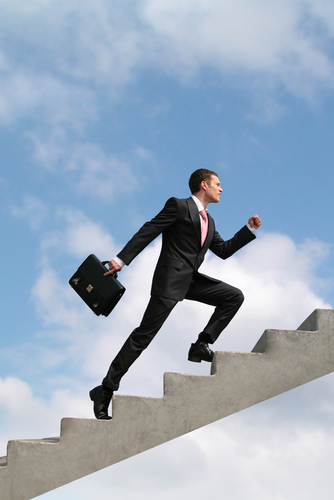 If you are not taking classes or if your load is lighter than usual this summer, you might be wrestling with the following question: "summer job or summer internship?"
The choice between a summer job or summer internship is an important one, and should be made with the full knowledge of what your options are. There are many restrictions to when and where you can work while in the United States as an international student. If you have an F1 visa, your two options are to get either a Curricular Practical Training (CPT) or Optional Practical Training (OPT) temporary employment authorization, depending on how long you have been in the states.
The CPT is something that international students are eligible for after 9 months of being in school, and it will allow you to work for one year while in college. One big advantage of the CPT is that is most universities will count your job or internship as course credit!
After your CPT expires you may be eligible for another year of work, even if you have already graduated, with the OPT authorization. There are even extensions which allow an additional 17 months of work, so long as you received your degree in an approved field. We suggest going to the International Students Office for the exact details on what you can and cannot do under both employment authorization.
So now that we've looked at how you can gain employment as an international student, we can ask the question of whether you should look for a paid job or an internship. The jobs that are available to international students under these authorizations have to be in your field of study, so even if you decide to get a summer job, your options will be very similar to what you would have if you applied for a summer internship. Therefore, given the option of low paying job in a somewhat related field and a non-paying internship that is directly related to what you want to do in life, we strongly suggest going for the internship.
If you have decided to get an internship but you are having difficulty finding one that is right for you, make sure that you don't restrict yourself too much in the type of positions you apply for. If you are looking for an economics summer internship, for example, your options might include working as a financial analyst, a data analyst, an actuary and even a customer service representative. These are very different types of internships, but they will all give you first hand experience in the types of jobs you might get after graduation. They will also, at the very least, help you narrow your focus on what you want to do after graduation.
Although the immediate reward of money might be tempting, summer jobs will not necessarily help you as much in the long term. Internships, even unpaid ones, will help you make much more money in the years to come. The answer to the question "summer job or summer internship?" should be clear. An internship will give you real job experience, a personal reference, and an idea of exactly what type of career you are looking for.
* Photo of man climbing stairs courtesy of Shutterstock
One Response to "Summer Job or Summer Internship?"
Sabine Says:
April 22nd, 2013 at 9:21 pm

Thank you for providing those information to us. I think I am going to look apply for a CPT and look for a summer job
Leave a Reply