Posted on March 13th, 2013 by Jenny Frankel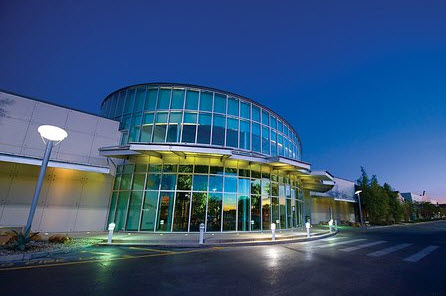 Getting an undergraduate degree is in creative writing is a great starting option for anyone who wants to work as a poet, author, screenwriter, or any of a number of other writing jobs. But if a traditional, four-year program doesn't interest you, then you may want to study creative writing at Full Sail University in Winter Park, Florida.
At 32 months in length, Full Sail University's Bachelor of Fine Arts in Creative Writing for Entertainment gives you an excellent creative writing education in less than three years total! The creative writing at Full Sail University is geared especially toward the visual media, making it an ideal choice for aspiring screenwriters in particular.
The major in creative writing at Full Sail University is structured around three main tenets: Storytelling, which starts with the basic principles of a good story and then examines how they function across different mediums; Research, which includes both the study of great writing from the past and an examination of how to write for specific genres; and Marketing & Pitching, which helps students learn the valuable (and oft overlooked) skills of business savvy and self-promotion in the creative writing world.
Creative writing at Full Sail University is also geared towards a "transmedia" approach, meaning that students will be prepared to take one core story or creative property and expand it across multiple mediums including film, television, video games, and mobile fronts. With the constant expansion and digitization of entertainment today, Full Sail University's program stays on the cutting edge and does the best job possible of preparing students for the current (and even future!) realities of the creative writing industry.
The advantages of studying creative writing at Full Sail University are great. Whether it's the school's focus on screenwriting and transmedia, its accelerated academic schedule, or the important three central ideas of its curriculum, Full Sail University offers many unique benefits that certainly appeal to many students.
One Response to "Study Creative Writing at Full Sail University"
charlie junior tchapchet yimga Says:
March 19th, 2013 at 9:34 am

Greetings.
am charlie,an undergraduate from cameroon.i will like to study in a foreign institute
inorder to have a diploma in creative writing°tv adverts).my natural skills alone are not sufficient to find a profession
i need ur guidance
distinguish regards
Leave a Reply