Posted on January 2nd, 2013 by Jenny Frankel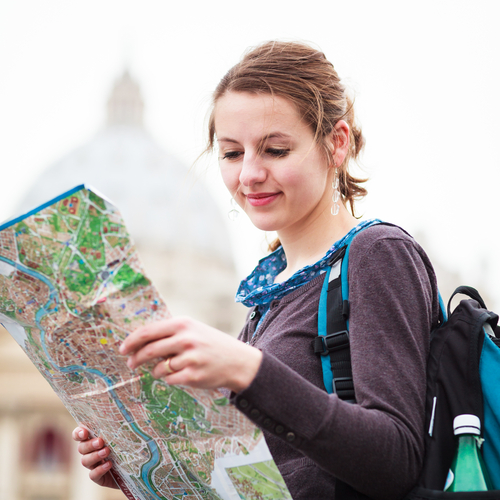 With tourism being such a thriving industry in the United States it's no surprise that millions of students choose to study tourism in schools all over the country. Currently there are over 1,050 different universities and colleges in the U.S. that have travel, tourism, and hospitality courses available to students.
One of the top choices for students pursuing a degree in tourism is the University of Central Florida. The University of Central Florida (located in Orlando which is a huge hub for tourism in the U.S.), was ranked 10th in the world out of the top 100 hospitality and tourism programs by Journal of Hospitality and Tourism Research.UCF offers classes on tourism information technology, law and ethics, travel and tourism economics, and managerial accounting.
Another top choice school for individuals interested in studying tourism is George Washington University. GWU is located in Washington D.C. and offers a Master of Business Administration degree with a specialization in tourism. This specific MBA was ranked 55th in the country by the U.S. News and World Report. Also, the World Tourism Organization awarded the TedQual certification to GWU because of the quality of education offered in the school's Master of Tourism Administration program.
Aside from some of the great education opportunities provided by universities, students are also able to gain additional experience within the field through tourism internships. Websites like summerinternship.com and goabroad.com list paid and unpaid internships available all over the U.S. and the world. Students who want to participate in these internships are able to choose between hundreds of companies whose internships involve working within various departments of the tourism industry.
Clearly there are many options for any individual interested in studying tourism. Between the thousands of universities offering degrees in tourism and thousands of tourism internships available to students everyone should be able to acquire the proper knowledge and experience to successfully infiltrate this thriving and continually growing industry.
* Female tourist picture courtesy of Shutterstock
4 Responses to "Study Tourism in the USA"
Leave a Reply