Posted on January 2nd, 2013 by Jenny Frankel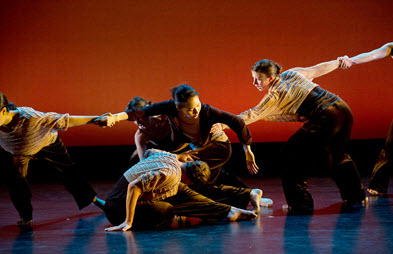 Ever want to study in New York? SUNY Brockport is looking for international students interested in studying at this 4-year liberal arts college located in Brockport, New York, about 15 miles outside Rochester. SUNY Brockport offers international students over 42 undergraduate majors (including study dance), 29 graduate programs and 18 areas of teacher certification to choose from, not to mention they also offer combined bachelor's/master's programs. And, that's not all! The College at Brockport has one of the largest Study Abroad programs in the nation, internships with major corporations, arts and cultural events, and more than 60 clubs and organizations.
Student Body and Faculty
Students who choose to study at SUNY Brockport will join a student body of nearly 7,000 undergraduate and 1,300 graduate students, with 70 international students from a variety of countries including Bulgaria, Malaysia, Germany, Bosnia, Cameroon, Japan, Jamaica, India and Canada.
The average class size at SUNY Brockport is 22 students, with a faculty to student ratio of 18 to 1, which allows for personalized one-on-one time with your teachers. SUNY Brockport students can be confident that they are receiving a top-quality education from highly qualified professors who have received numerous awards for excelling in their fields.
Location
SUNY Brockport is located in Brockport, New York, just outside Rochester. Brockport is a small town of 8,100 residents located on the historic Erie Canal. The Village dates back to the 1800s, when it became an agricultural center due to its proximity to the canal. The canal provides an opportunity for hiking, biking, boating, and cross-country skiing. Students who study at SUNY Brockport will have access to quaint shops, restaurants, and The Strand, an art-deco style movie theater. Students can also visit the Soldiers' Memorial Tower, a historic war monument built to memorialize the town of Sweden's Civil War dead and mark the location of a small plot of land set aside for the free internment of local veterans.
Accreditations
Listed in the "Guide to 286 Green Colleges" by The Princeton Review's Guide to Green Colleges
Ranked at number 57 by US News & World Report on its list of "America's Best Colleges"
Listed at number 63 on list of "100 Best Values in Public Colleges" by Kiplinger's
Ranked in the top 20 percent of colleges, universities and trade schools in the country for three consecutive years by G.I. Jobs, a magazine for military personnel transitioning into civilian life