Posted on December 19th, 2012 by Jenny Frankel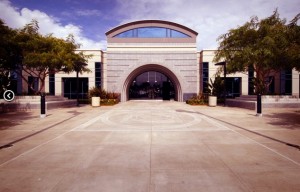 As the second largest private not for profit university in California, National University should be on every international student's top schools to study medicine list. The college has campuses in the beautiful and sunny states of California and Nevada, and offers both online and on in-person classes.
History
National University was founded in 1971 by Dr. David Chigos. Chigos was interested in creating a school which offered novel instruction methods that catered to adults and people looking for a school that can adapt to their schedules. The university had humble beginnings, with just 27 students who attended classes in various locations and has since grown to now have over 127,000 graduates worldwide and multiple campuses across two states.
Degrees Offered
International students who are interested in studying medicine at National University have quite a few programs to choose from. Within the School of Health and Human Services there are several degree programs in the fields of Community Health, Health Sciences, and Nursing. Some of these programs include, but are not limited, to a B.S. in Nursing, Doctorate of Nursing, B.S. in Healthcare Administration, Masters of Public Health, Masters of Science in Allied Health, and many more.
Applying
The application process for studying medicine at National University is made easy for international students. The website has special sections for international students from China, India, Latin America, Germany, and Thailand which are all aimed at giving special assistance to students from those countries. There is also a special email address that international students can contact just to get help in the application process.
Studying medicine at National University is for those international students looking for a practical degree in a field that will help change people's lives for the better. With a degree in medicine, you'll have skills you can bring anywhere and do almost anything with.
4 Responses to "Studying Medicine at National University"
Leave a Reply