Posted on September 6th, 2012 by Jenny Frankel
We are happy to feature another GoAbroad.com blog as part of a series on study abroad. This week, we discuss the five career benefits of going abroad and how it can give you an edge in the job market.
With the economy fluctuating across the globe, some recent grads are panicking due to their inability to find work. Others might be craving a break from the daily grind or seriously reconsidering the career paths they've chosen. Taking a break between college and a career, whether v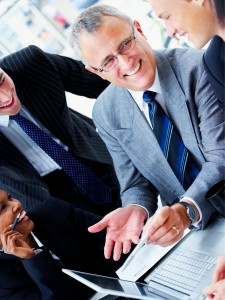 oluntary or not, isn't a bad option. But what you do during that break could affect your future.
Traveling is one opportunity that is more appealing than moving in with your mom and dad. Working abroad or teaching abroad will allow you to live in another country without digging yourself into deeper debt. Volunteering or interning abroad are two more meaningful travel options if income isn't vital. By going overseas, you can have an amazing adventure while gaining essential skills that will help you in your future job hunt.
Here are five requirements many hiring managers include in job postings that you can acquire by traveling abroad:
Communicates Effectively
No matter your career path, most employers look for candidates who are able to communicate clearly. Taking the time to travel abroad will give you the opportunity to perfect your communication skills. Giving a presentation or speaking with clients will be a breeze after spending months expressing yourself to people who speak a different language. You'll broaden your communication spectrum by learning to get creative when phrasing sentences and by picking up a foreign language.
Shows Initiative
Hiring teams look for employees who are self-starters. Seeing that a candidate spent time working overseas shows initiative. Going through the necessary steps to teach or intern abroad instead of waiting out unemployment tells employers that you are a take-charge type of person. Hiring managers will also see that you aren't afraid to get out of your comfort zone and face new challenges.
Detail-oriented
Employers are searching for candidates who have an eye for detail. Going abroad will give you the upper-hand in taking note of the finer components in your work. Traveling overseas requires you to pay close attention to a great deal of information, from successfully navigating yourself through a foreign city to figuring out the safest places to keep your passport and money.
Team-player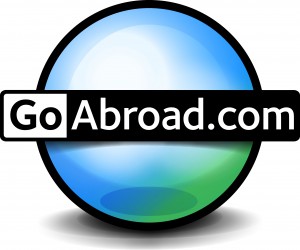 Across all fields, understanding group dynamics is something that employers value in their employees. Volunteering abroad is a great way to build upon this skill. Depending on the program, you could be working closely with a group of people from a variety of countries. Working abroad or interning abroad can provide you with similar experiences. Need leadership skills? Be impressive in your interviews by talking about the time you taught a class overseas.
Globally-minded
Many companies, especially international ones, want employees who can think on a global scale. Going abroad will open your mind to how people from other countries perceive the world. You will be able to sell a product or service from a completely different perspective. Hiring managers see people who have traveled to different countries as open-minded and able to think outside of the box.
2 Responses to "Five Career Benefits of Going Abroad"
febry Says:
September 17th, 2012 at 11:28 pm

I just found your blog a few weeks ago and I have really enjoyed reading it since then. Your content is very informational. Keep posting the good blogs!

kathy Says:
September 25th, 2012 at 8:53 pm

I really gained a lot of insight into your article. A relative of mine has considered studying abroad, but our family was not sure it was the right thing to do. Now, I know it is the right thing to do. There is so much to be gained from study abroad programs. Minority students, in particular, can become global scholars/leaders by taking part in an international study program. Colleges need more study abroad programs in order to expand the knowledge of contemporary students. They are the ones who will lead us into the future.
Leave a Reply