Posted on July 26th, 2012 by Jenny Frankel
We are excited to introduce our newest partnership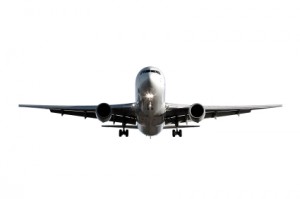 with GoAbroad.com. They have been around since 1999 providing comprehensive online resources for students planning to travel overseas. Today, they will feature some helpful tips on travel visas – an important issue facing any international students planning to go abroad.
Visas may be one of the most confusing parts about traveling. With requirements constantly changing, it's hard to know whether or not you need one. There is no set list of countries or regions that do or do not require a visa, so your only option is to research ahead of time.
While we can't tell you exactly what you need to know about your specific trip, we can help guide you in the right direction. You've got a lot of the questions, and we have some answers to get you started on your quest for a visa.
What is a Visa?
A visa is a stamp or sticker placed inside of your passport that allows entry into another country. Unlike a passport, which is issued as an international ID by your country of residence, a visa is authorized by the country you are traveling to. The price of a visa varies by country and type, but you can expect to pay about as much as you did for your passport.
Why Would I Need a Visa?
Visas are always tricky because each country has their own policy on whether or not a visa is required, and these policies are constantly changing. Some countries require visas for any type of visit, while others only require a visa if you're staying for an extended period of time or plan to work while in the country. And that's just the tip of the iceberg. Each country has a number of different types of visas depending on where you're from, where you're going and what you're doing. With hundreds of countries and thousands of visas, you need to do your research before choosing a study abroad destination. One simple way to learn if you need a visa is by visiting the government site of your home country or the country you are traveling to.
What Do I Need to Apply for a Visa?
Each country has different requirements, but one standard document you'll need is a passport. Some countries even require you to have had a passport for six months before you're able to get a visa, so planning ahead is important. Other requirements may include a birth certificate, vaccination records, passport photos and forms to be completed upon application. Again, each country is different, so you'll need to look up this information. Most countries have government websites that are pretty simple to navigate, so finding what you need shouldn't be too stressful.
Where Can I Get a Visa?
Since visas are authorized by the country you're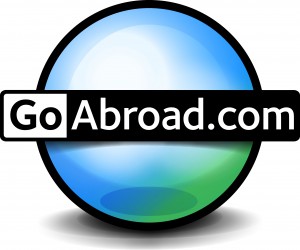 traveling to, one of the easiest ways to apply for a visa is over the internet. You can do this either directly through the website of the country you'll be visiting or through an online visa agency. Another way to apply for a visa is by going to the embassy of the country you're visiting. You can apply in person at an embassy or consulate in your home country. The time it takes to receive your visa varies, but on average it takes several weeks to process.
What Happens When My Visa Expires?
When your visa expires, it's time to go home. Make sure you pay close attention to the type of visa you obtain and how long it lasts. Countries can be incredibly strict about visas and their expiration dates, so if you stay past yours you could end up getting into a huge mess. It's best not to risk staying past your visa's expiration, so try to give yourself a time cushion by planning your departure a few days before your time runs out. It's good to keep expiration dates in mind when applying for your visa as well. With some visas, the time allotted begins as soon as you receive your visa in the mail. If this is the case with your visa, make sure you don't apply for it too far in advance.
7 Responses to "What's the Deal With Travel Visas? You Have Questions, We Have Answers"
Leave a Reply