Posted on July 7th, 2012 by Apinant Hoontrakul
International students looking to finance their education in the United States have many options available including scholarships, grants and other financial aid options. Even with this, students may soon find that they need additional help to cover their tuition, books, travel, housing, living expenses and other fees. In situations like this, a private international student loan may be a good option. To help students, InternationalStudent.com has made the process of finding the right loan easier by introducing our international student loan comparison tool that has it's home right on our website.
Once a student is accepted into a college or university, the first step in applying for a loan is to find a U.S. citizen or permanent resident who will be able to co-sign for you. The co-signer must have a good credit history and have lived in the US for at least the past 2 years. If you have a creditworthy co-signer, then you are ready to begin comparing loans (only in select instances are no cosigner loans available). Using the international student loan comparison, you can simply choose your citizenship and school to begin the process: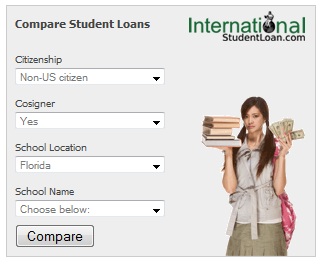 Once you've entered in this information, our international student loan comparison tool will automatically search for loans that you are eligible to apply for. Each lender will have a brief description of their terms and conditions so that you can choose the lender that's right for you. Simply click on the "Apply Now" button next to the chosen loan option and you will be able to complete the application right online.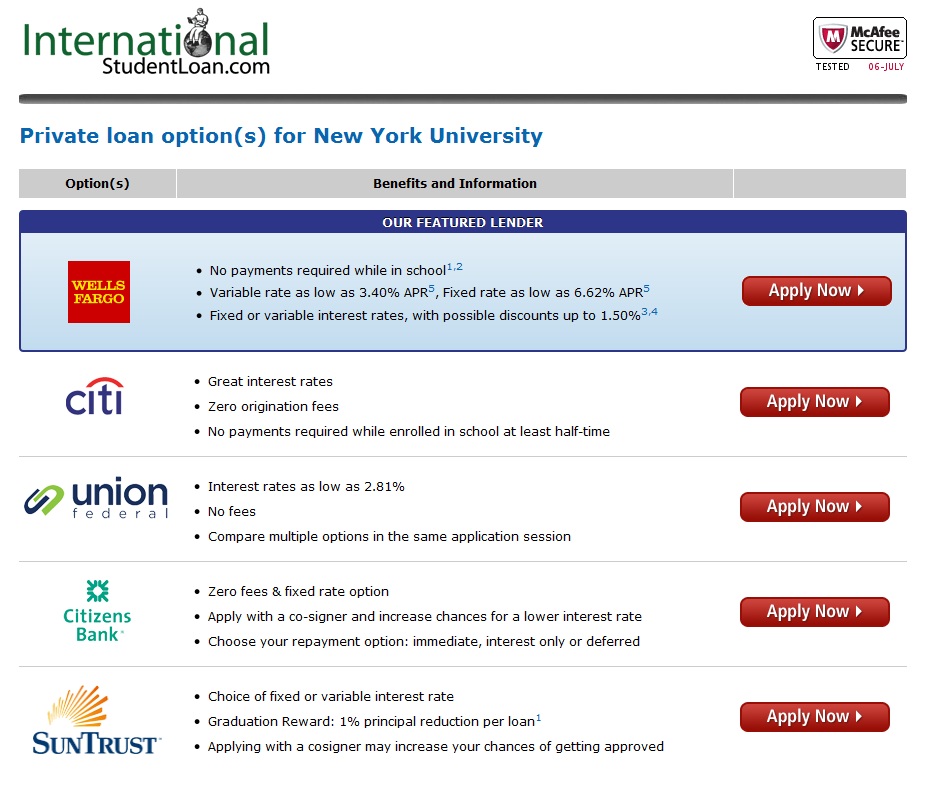 Once the application is submitted the initial credit approval or denial is very quick. The full review of the loan application will typically take about 2- 8 week to finalized the process. Click here to start comparing student loans now!
For any questions about getting a loan or about our international student loan comparison tool please send your questions to info@internationalstudentloan.com
5 Responses to "International Student Loan Comparison"
Leave a Reply