Posted on February 18th, 2012 by Apinant Hoontrakul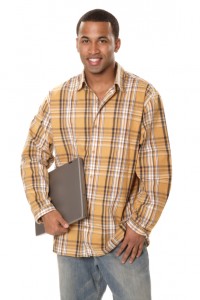 Studying abroad is a fun and exciting experience, whether you are considering study abroad or have confirmed your plans, here are 10 things to do before studying abroad to make sure your trip goes smoothly from start to finish:
Research your destination

Knowing the basic language and customs and help you adjust quicker to your new home away from home. However, unlike planning your vacation, you will be living in a city rather than just visiting it. So beside choosing a guide book and seeing which attractions are worth visiting in your dream location, you would also want to research more practical things like how to get to the nearest grocery store or how to open a bank account.
Prepare Early

Make sure you have your passport well before your travel as it may take a while to be processed. You may also need to apply for a visa for your stay in your host country, talk to your study abroad advisor to see if they can help find out what documents you will need for the visa as well as any documents you will need for your school. If your school is not able to help you with your visa, try searching online for your destination country's embassy website, they will have visa information available.
Let important people know you will be away

Especially your bank and credit card company. Most credit card companies will flag any suspicious transaction that occurs on your card and may put a hold on the account making it unusable. So if you forget to let them know and are traveling half way around the world, you may suddenly find that your card stops working after one use.
Sit down with your advisor

Set up your classes and make sure you will receive credit for them once you return home. This is usually not a problem if you are going on a well established study abroad program, but if you are choosing an exotic location or create a customize program for yourself you will need to make sure that you will receive the appropriate credit from your study at your host university.
Find additional funding for your trip

Studying abroad does cost money; many financial aids options are available through different sources including universities, governments and other organizations. International education financial aid can make paying for your living cost overseas much easier. Many loans can also supplement any scholarships you may have.
Taking Care of your Health

Before you leave make sure you take care of any medical/dental checkups that you need. If you need to travel with any medication make sure to have it filled. Many US domestic health insurance policies will not cover you while you are abroad, so make sure that you have an appropriate study abroad insurance in case you get sick or injured while away.
Know what your plans are after your trip

Many of us look forward to our trip abroad but over look what we need to prepare for once we have returned. So if you will graduate right away after you complete your study abroad – do you need to complete your job search before hand? Or will you return home and only then start your job search? If you will not graduate yet, will you need to set up your living arrangement for next term? You don't want to come back and have to room with a complete stranger or living in the most undesirable place because that is the only option left available.
Stay connected back home and abroad

Let people know how you will stay in contact, if you will use Skype, let them know your user name before you go. Starting a travel blog is great if you want to broadcast your experience to a large number of people at the same time, but let people know your blog web address so they can reach it. Staying in touch with your friends and family back home is also important. If you tend to get home sick, talking with someone familiar at home can be a tremendous help. Even if you don't get home sick, it will let everyone know what you are doing and not be worrying about your safety.
Create a check list

Knowing where you will be going and when, allows you to pack your belonging to fit your needs. Packing too little or too much stuff is not good either way, so think about what you need before hand and create a packing list so you don't forget anything.
Taking care of business at home –
Ensure your responsibilities from home are taken care of while you are in another country. For example, what do you do with your cell phone while you are abroad for months and you are still in a contract? Bills still need to be paid, so set up as many online payment options as possible. Have your other mail forward to another address like your parents or siblings while you away.
If you have your own list of 10 things to do before studying abroad, please feel free to share it with us in the comment section.
11 Responses to "10 Things To Do Before Studying Abroad"
Leave a Reply