Posted on January 12th, 2011 by Jennifer Frankel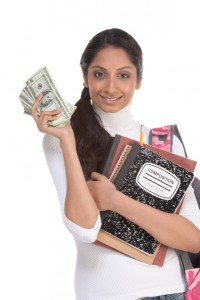 We have had a number of requests from students who are looking for scholarships and asked if we could post some awards on here that are available to international students. Of course, there are literally hundreds of different scholarships out there that are available to international students – and really the best advice we can give you when searching for awards is to spend as much time as possible and to search, search, search!
To help you get searching yourself, check out these resources we have created which will set you off in the right direction:
Excellent forum post detailing where to look online http://www.internationalstudentforum.com/viewtopic.php?f=3&t=3883
How to use twitter to find scholarships http://blog.internationalstudent.com/2009/04/using-twitter-to-find-scholarships/
Scholarship search tips from IEFA http://www.iefa.org/resources/scholarship_search_tips.html
Selection of Scholarships Available
ASA Scholarship for Armenian Students – Deadline March 15th
ASTA Scholarship Foundation for study in the Travel Industry – Deadline July 31st
Wabash College International Merit Award – Deadline 1st February
East Tennessee State International Students Academic Merit Scholarship – Deadline June 1st/ October 1st
World Press Institute Scholarship for Experienced Working Non-US Journalists – Deadline 31st January
Aga Khan Foundation International Scholarship Programme – Deadline March 31st
HH Shaikh Hamdan Bin Rashid Al-Maktoum Open Scholarships Competition for Postgraduate Students – May 22
As you can see there are many scholarship opportunities available, not all scholarships will be appropriate for you, however there will most likely be something available and just from a bit of time and work searching online and using the resources available to us we could find a good starting list here.
If you want to get searching here are some places to start:
http://www.internationalscholarships.com/
http://www.internationalfinancialaidblog.com/
http://scholarships.goabroad.com/
….and remember to keep an eye out for scholarship scams! Good luck!
15 Responses to "International Scholarship Updates"
Leave a Reply