Posted on November 23rd, 2010 by Jennifer Frankel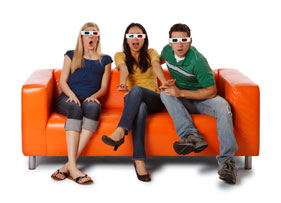 If you have been sleeping under a rock the past few days, you will not have realized that the 2010 travel video contest winners were announced on Friday, the mark the end of International Education Week. We had some fantastic entries this year, and unfortunately we were not able to show them all on our site – though we do thank all those who managed to get a video to us on time!
Eventually, the judges were pretty much unanimous in their decision that Caitlin Collom and her video "Watch Out Scotland" was the 2010 winner, having written, performed and shot the video all herself – it was certainly one of the most original video entries we have ever received.
All the winners are now posted online on our contest website at:
http://www.internationalstudent.com/contest/
If you would like to embed any of the videos online in your blog or website, please visit our YouTube channel where you will be able to grab the necessary code to add any of the videos to your website:
http://www.youtube.com/user/interntionalstudent
Congratulations to all who submitted videos and we look forward to the blogs over the coming year of our winners adventures!
5 Responses to "Winners Announced – Travel Video Contest"
Leave a Reply